If you have any questions about products, or would like to place an order,
feel free to email me at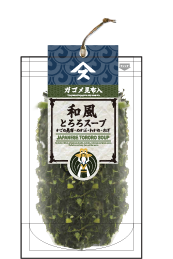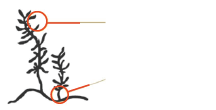 About 10% of hijiki

currently sold in Japan is domestic hijiki harvested 100% naturally in Japan and not farmed. Chiba prefecture ranks second in hijiki production, and while it is common in other regions for freshly harvested hijiki to be dried first, boiled to soften and dried again for packaging, Chiba prefecture's hijiki undergoes a traditional process where raw hijiki is boiled first then dried. This process results in a thick but soft "naga (long) hijiki" with a distinct, crisp texture as well as a unique umami flavor and aroma. It is a rare natural product because

only 20% of a hijiki plant can be harvested

as naga hijiki.
Naga hijiki:
also known as "hijiki stems". It is the stem portion of a hijiki plant.
Me-hijiki:
small buds of hijiki. Roughly 80% of a hijiki plant is me-hijiki.
Preparation:
1: Soak hijiki in a pot of water over a high flame.
2: Cover the pot with a lid, when it starts to boil, reduce the
heat and skim off the foam.
3: Check the softness after 1-2 minutes, boil till it's tender.
4: Take hijiki out of the pot and rinse lightly, then it's done.
How to store:
store at room temperatures in a dry cool area, away from a direct sun light.
/ Importer : KC CENTRAL TRADING CO., LTD.
Payment & Delivery
COD(collect on delivery)or Credit Card.
Your order will be delivered within about 2 weeks to 3 months from the order date.
Manufacturer : YAMASU JAPAN INC.
* Sales Agent: Nori Shimizu(清水 紀之)
It is a sumptuous seaweed soup prepared using a plentiful of

gagome kelp

and seaweed roots that are

gaining popularity today in Japan

for their health benefit. They are mixed with seaweeds and green onions in a perfect harmony, and a distinct, crisp texture of the seaweeds and the viscous broth make a great companion for any type of meal. The viscosity of the soup is said to be beneficial for health and

contains water-soluble dietary fiber

such as

fucoidan, alginate

and

laminarin

.