NYC TOSA SAKE WEEK 2023 is a month-long event starting January 24th that promotes sake from five breweries in Kochi Prefecture, also known as the Tosa region*. It is the first time that this prefecture will be holding this event in New York City. During the event period, exquisite Tosa sake will be served at the five restaurants listed below at special prices. Each restaurant will offer a unique sake flight featuring three brands of sake. This is a great opportunity for customers to enjoy rare, unique sake from Tosa.
January 24th - February 22nd, 2023
The first event featuring sake from TOSA in New York City.
A chance to get a gift by answering a questionnaire.
*Tosa is the old name for the current Kochi Prefecture, and its origin is the deity god Tosa no Kuni Takeyoriwake who appears in a local myth.
Kochi Prefecture (formerly known as Tosa) is a renowned sake region of Japan. It has several flowing clear streams and has developed kobo yeast-making techniques, meaning that both nature and science are utilized for optimal sake brewing. TOSA SAKE WEEK 2023 is an event in which you can enjoy five brands of sake from Tosa at special prices.
TOSA SAKE WEEK 2023 Participating Restaurants
WAKUWAKU: 269 36th St, Brooklyn, NY 11232 (Brooklyn)

TAKUMEN: 5-50 50th Ave, Long Island City, NY 11101 (Queens)

SAKAGURA: 211 E 43rd St B1, New York, NY 10017 (Manhattan, Midtown East)

SAKE BAR HAGI: 245 W 51st St, New York, NY 10019 (Manhattan, Midtown West)


HI-COLLAR: 231 E 9th St, New York, NY 10003 (Manhattan, Downtown)
Sake brands and breweries
BIJOFU Tokubetsu Junmai 'THE GENTLEMAN' --------------- Hamakawa Shoten Brewery

KAMEIZUMI Junmai Ginjo Namazake Genshu

CEL-24 'Eternal Spring'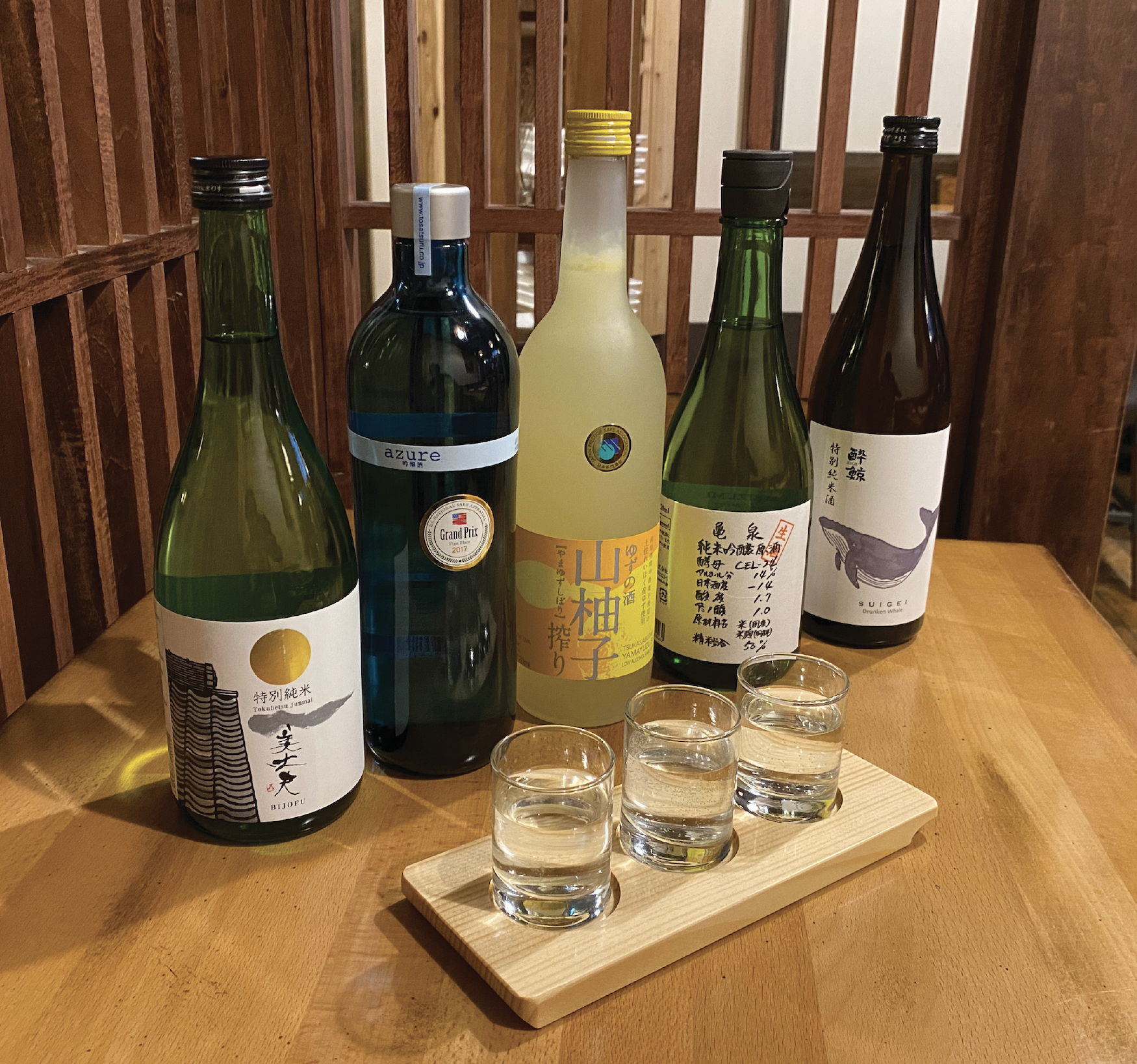 SUIGEI Tokubetsu Junmai --------------------------------------------------------------- SUIGEI Brewing

TOSATSURU azure Ginjo ----------------------------------------------------- Tosatsuru Sake Brewing

TSUKASABOTAN Yama Yuzu Shibori ------------------------------------- Tsukasabotan Brewery
------- Kameizumi Sake Brewing